Leicester City are set to face Stoke City in the Premier League this weekend as the Foxes try to confirm their spot above relegation this season.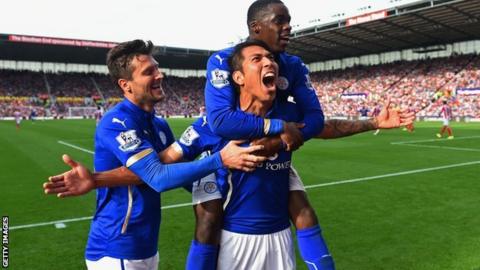 The defending champions put up an excellent performance in the last game against West Ham, showing us some of what we saw last season where they defied the odds 5000 to 1.
Leicester would be without their captain Wes Morgan who has been ruled out due to back injury. He missed the 3-2 victory over West Ham before the international break, and he is yet to get the permission to play this week. MollaWague joined in January but he has played just once. He is sidelined for this game due to shoulder problem. NampalysMendy would sit out the game against Stoke as his knee issue persists.
Leicester are not the only ones with injured stars. Stoke would be without star player XherdanShaqiri as his calf problem continues. Glen Johnson shoulder concerns remain so he would miss the game. Jack Butland ankle injury would ensure he misses the game as well.

Craig Shakespeare would continue his charge over the host side as they seek yet another morale-boosting victory. A victory would make him the first British manager to win his first four Premier League games.
Danny Drinkwater would play a big role in the middle after recovering from the minor hip problem that kept him out of action for the Three Lions. Goalkeeper Kasper Schmiechel was impressive in the Champions League and against the Hammers. He would play a critical role in the game as they await Stoke City at Kings Power Stadium.
Stoke have been struggling of late, so they are not fancied to get the results. The best they can likely get is a draw, analysts predict. The visitors have also failed to score in their last three away matches, with the last coming in January.