In whipping in a cross for Jordan Henderson to finish off, Trent Alexander-Arnold has taken his assist tally to 10 this season compared to the 12 he registered last season to make him the first defender in history to record more than 10 assists in multiple premier league seasons in history.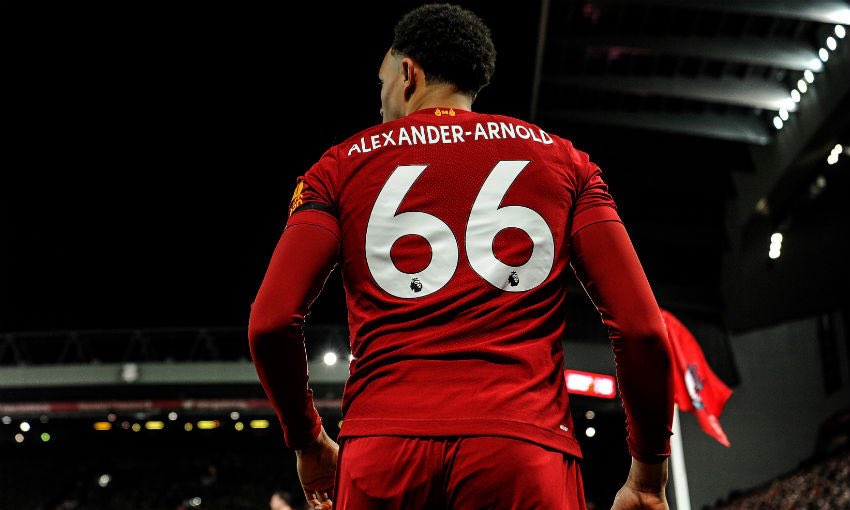 The era of Glen Johnson at Anfield made everyone feel they couldn't get any better right back but Alexander-Arnold have risen through the academy all the way to the Champions League stage to prove everyone wrong.
After Henderson's goal, Mane got subbed off due to an injury. Wolves in their characteristic way of troubling the big boys of the English premier league did everything in their wake to cause and upset within the Liverpool outfit. Adama Traore as usual was the chief suspect of harassment.
Wolves managed to pull one back thanks to Adama Traore's hustling spirit. The young lad has developed the habit of singlehandedly bullying opposition defense into making silly mistakes. Benjamin Mendy still sees him in his dream till this day after Traaore bullied him at Etihad to hand his team a precious win at a precious ground.
Roberto Firmino restored Liverpool's league in injury time. Firmino will be needed now more than ever that his partner in crime have now gone thanks to a knock he picked up earlier in the game. Divock Origi will try to get plugged back into the starting lineup but it is left for Salah and Firmino to show him and the rest of the team the way to greatness should Mane take a little too much time to make a come back.
They remain 16 points clear off City with one game in hand. Everyone knows at this pint getting that additional three points won't be a hassle for Liverpool.