Arsenal fans prefer Hector Bellerin to become the captain of the club after the recent crisis involving current captain Granit Xhaka. The Swiss international was embroiled in controversy during the 2-2 draw against Crystal Palace some weeks back.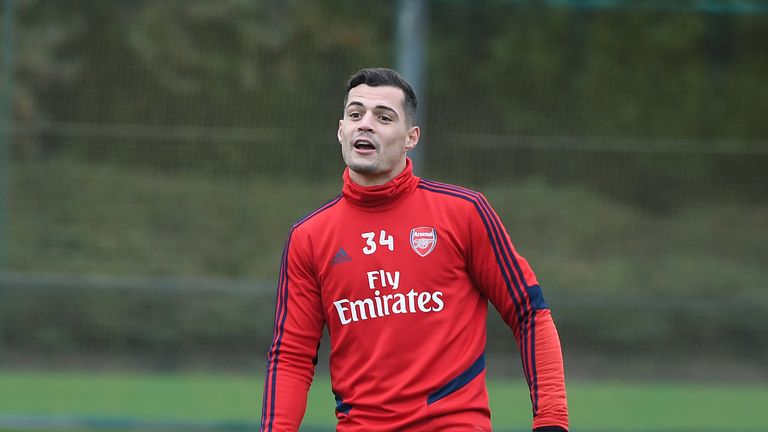 Xhaka appeared to rile the crowd at the Emirates who booed him after his name was called up for substitution. He also took off his shirt and headed to the tunnel which signified a major clash with the supporters.
The Swiss international
issued a response explaining the reason for his reaction but nevertheless, a cross-section of Arsenal fans want the captain armband taken off him. On several surveys conducted online Bellerin appears to have the vote as many fans prefer the Spanish international.
This could be partly due to the player coming from the youth ranks and also not having a history of controversies with the club.
Arsenal have had problems with their choice of captains in the past with the likes of Van Persie and Laurent Koscienly not leaving the club on good terms. Bellerin is a safe choice for the club and will be able to galvanize support for the team during this period.
Meanwhile, former Liverpool defender Glen Johnson has revealed that Trent Alexander-Arnold is one of the best in the business. Alexander-Arnold has continued his development with the first team and is regarded as one of the best crossers in the game.
His development has been outstanding with a little spotlight on his role on the pitch due to his efficiency. He was once revealed to be the most valuable player in the first team according to the value index.
Glen Johnson was a major exponent of the style of football that Alexander-Arnold plays particularly during his days at Porstmouth. This makes it huge praise for the young fullback who is still learning the position.